"Travel. Don't book a hotel. Don't have an agenda. Just pick a place, buy a..."
– This is what I'm doing next week. No housing, no idea where to go. 
destiny
I'm in such a dilemma position. Too many tasks on hand, too little time. I wish I can split into multiple clones like Iron Man which are programmed to be like me. Went to see a fengshui master today. Says that I'm a person who always stress myself up as I'm "kiasu". Haha. Having the strong willpower to succeed is my strength in life. He is the 2nd master who said I...
The power of the mind
Fuck it. Fuck it. I'm going overcome this depressing mood of mine. Ton of things is waiting for me to do. I hate being sad, it makes sink to the bottomless pit like some wallowing in self pity woman. Damn! But I'm still going be sad for some time before I pick myself up again. Fuckkk!
study is not a pain in the ass, is in the heart.
I was feeling happy one day ago, and I'm feeling sad the next day. Is it that bad things have to happen when you are happy?  I'm just hoping that I can clear all my papers and grad this semester. Today was a mega exam disaster. How could I forgot to fill in the MCQ answers into the answer sheet? It was to my horror at the very last min when the chief invigilator said "pens...
Exams period
Reading about personal wealth management actually intrigues me. Initially, i was thinking why does the sch make us study insurance, its not as if I will make my career as a financial planner. Then, I realised its not all about insuring but includes investment as well. It coincides with the financial markets I'm studying; options/futures/warrants/unit trust funds. There is nothing evil about...
"I was by myself for a pretty long time. I needed to do that. I think everyone..."
– Justin Vernon
"Men aren't stupid, and you don't need a complicated set of rules to find a good..."
– Kim Gruenenfelder, A Total Waste of Makeup (via rainydaysandblankets)
Skepticism
Sometimes, its just hard for me to believe the good in everybody.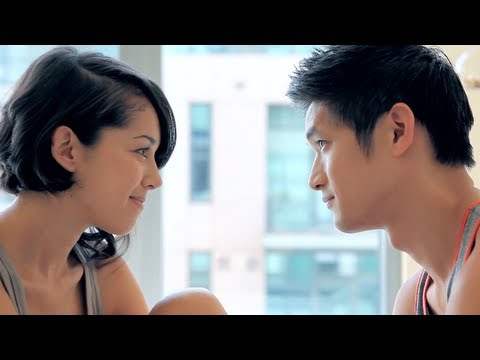 When things are turning bad, it just gonna get worst till you've no choice but to bow down to destiny. Next week will be my exams, yet mum has to admit hosp on Tue and dad has to admit on Wed. I can't help but feeling worried after reading my mum's CT scan. The comments wrote "highly suspicious of a metastatic nodule" which the word metastatic means the spread of...
After being for less than 2 months, our frequency of quarrels is like every other day. Days after days, I find it more n more difficult to communicate as I try to accept whatever he wants. I find that I'm losing myself in the process to satisfy his unhappiness or purely an unknowingly prank. I will rather be the one apologizing to stop the fight because I don't wish to make my life...
Think what u may, in any ppl's eyes I'll always be the villain, always am, always be.
"The best thing about the bedroom was the bed. I liked to stay in bed for hours,..."
– Charles Bukowski, Ham On Rye. (via theburnthatkeepseverything)
Apparently my brain does not like entrepreneurial process (EP) and international business (IB) as I do not seem to absorb any crap into it after 2 weeks but it seems to have a liking towards investment & ethics (EG). EP is making me drift to some faraway land and hoping that my upcoming grad trip don't get thwarted. I don't have much confidence towards IB proj result...
Liberation starts from 1st Nov
My dear managed to find fifty shades e-book. So awesome! I'm just lazy find la. Haha. I wanna read the book so badly but I shall work on my exams first. Jus reading the summary intrigues me. No wonder it's the best selling book that overrides the Harry potter series. Meanwhile, MIA mode resume. lol